The JCC of Korea is now in a new location!

Address: Hannam-dong 744-17 (35-10 Itaewon-ro 49-gil), Yongsan-Gu, Seoul
Korean: 서울 용산구 한남동 744-17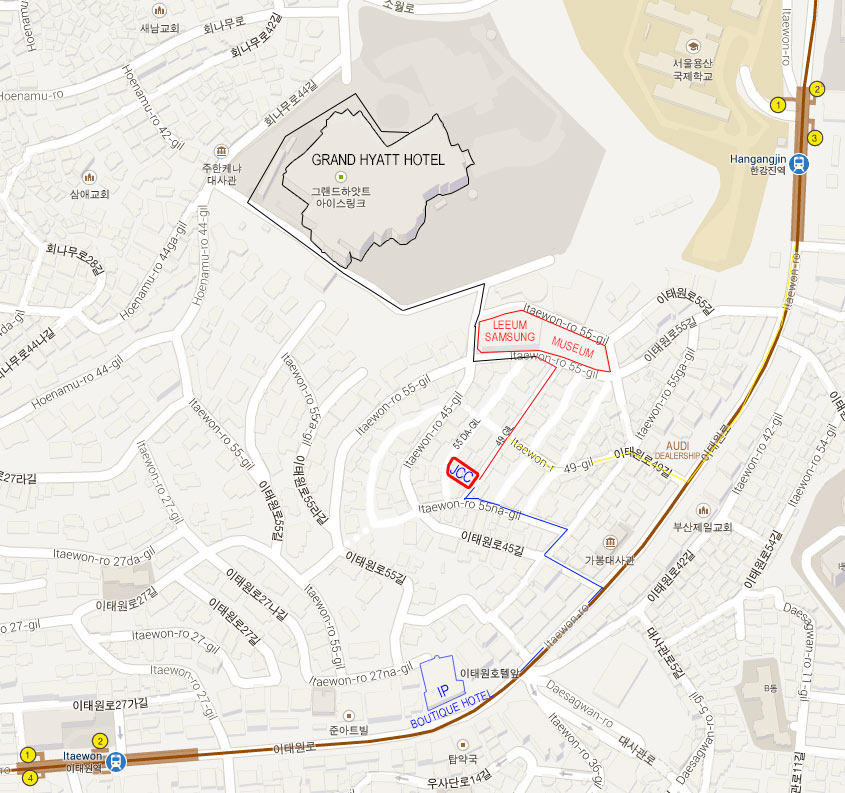 Map of the JCC's new location area

From Han-gang-jin subway station(한강진역):
(on line 6, one station after Itaewon station)

Get out at exit #1. Walk straight for 180m, turn right to go uphill toward "Samsung museum of art"- 삼성미술관.
The junction for turning right is the 2nd right turn after the subway station (The first right turn is at the subway station). Note the sign LEEUM for the museum.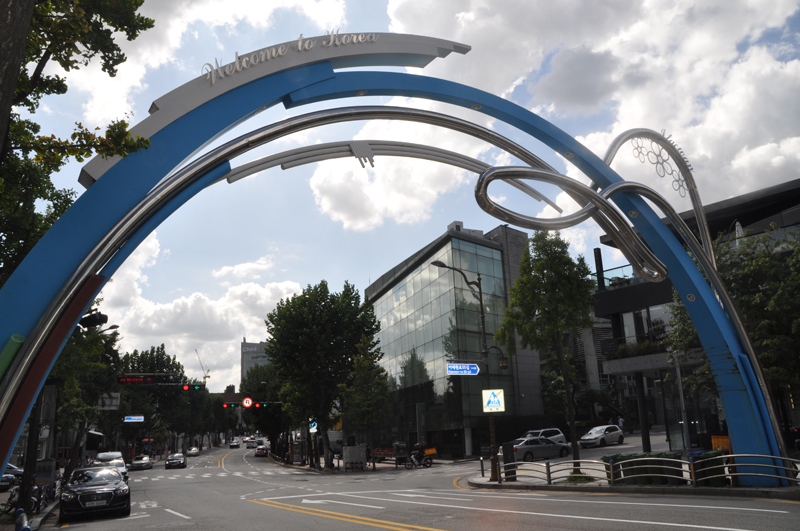 Turn right here

After 4 minutes walk, 250m, you will arrive to the parking entrance of the museum. Across the entrance is the street of the JCC's new location.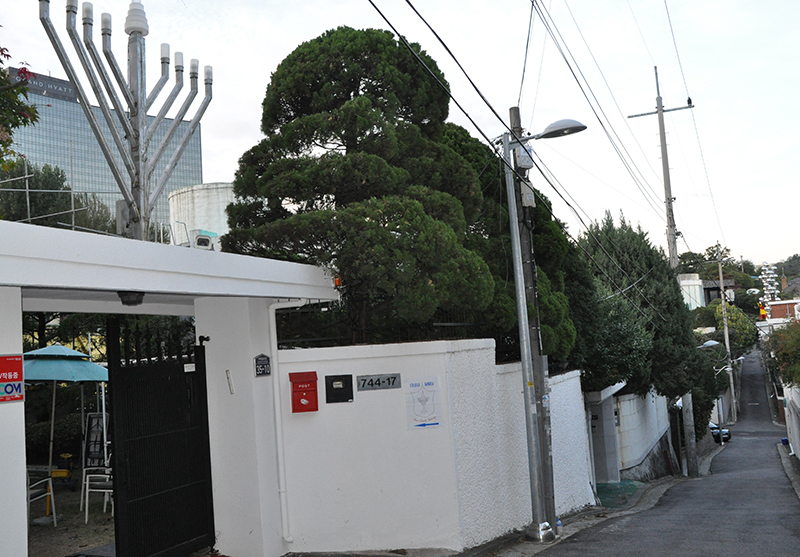 Coming from Itaewon Station: take exit no 2 walk 400, and turn left (approximately 4th turn)
Turn right in the first junction, than immediately left, go up the road and turn right into the 3rd street. The 2nd house on the left side is the JCC.

Satellite view of the Jewish Community Center of Korea area
(Coming soon)

Google maps

GPS Coordinates
Latitude: 37.53694
Longitude: 126.998061

For general map of Seoul, click here.

View My Saved Places in a larger map