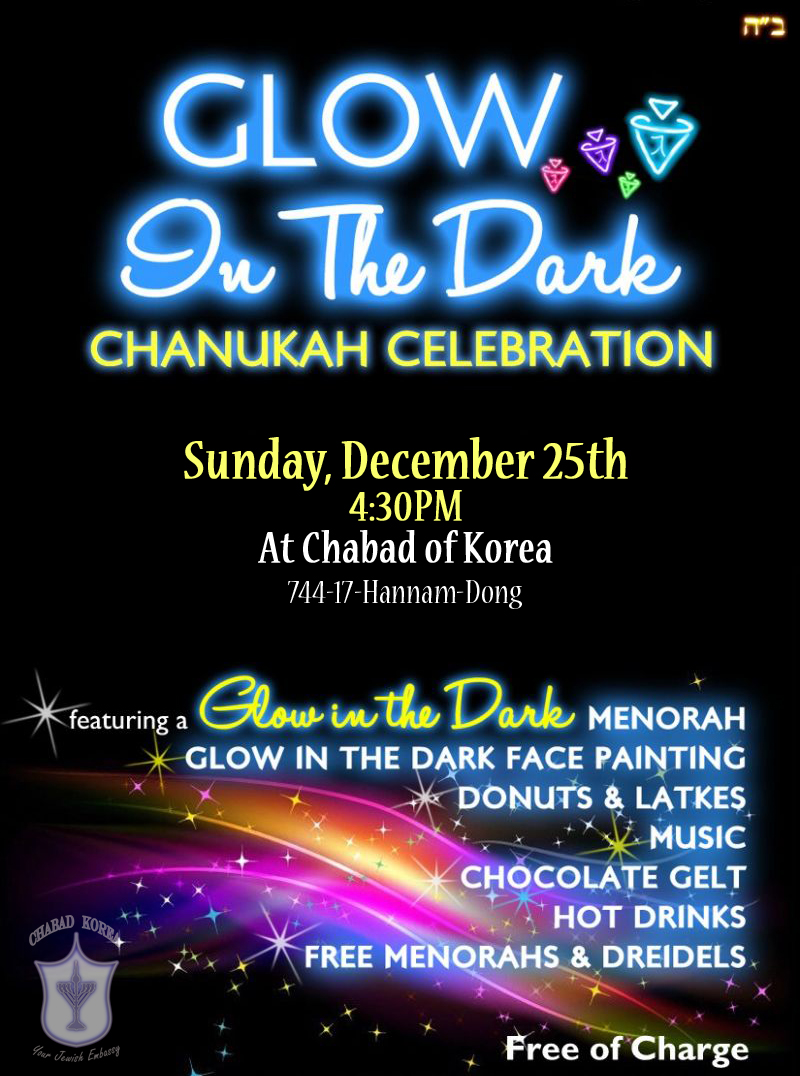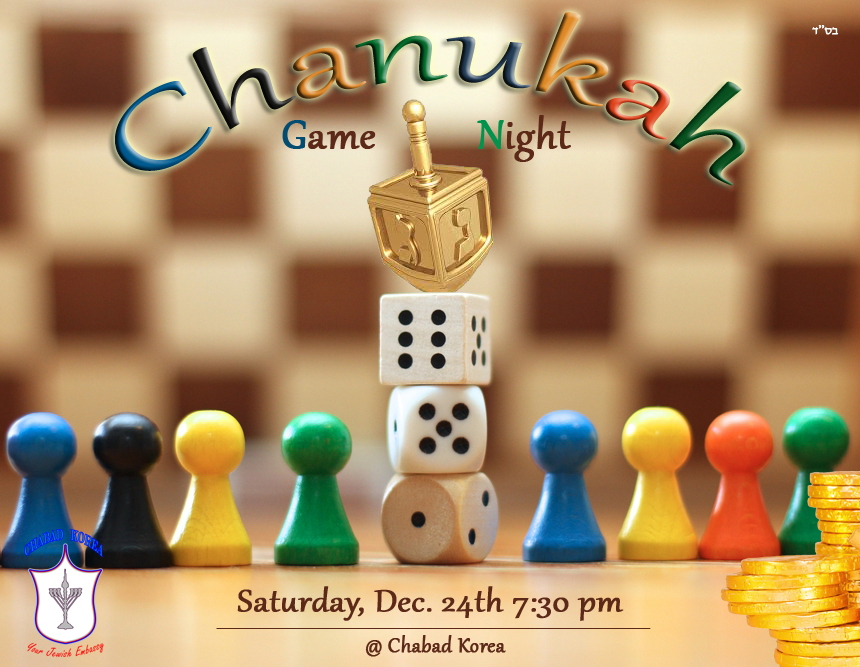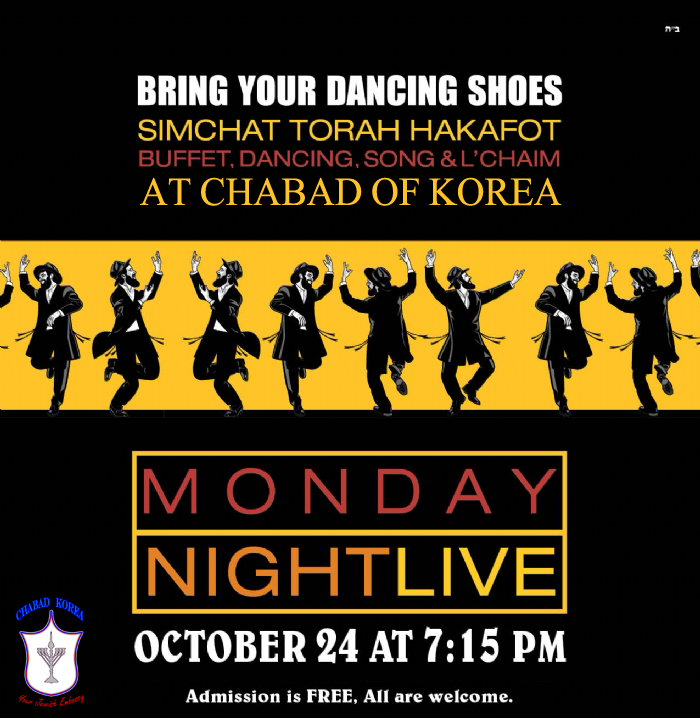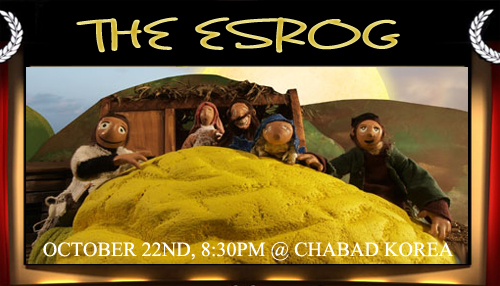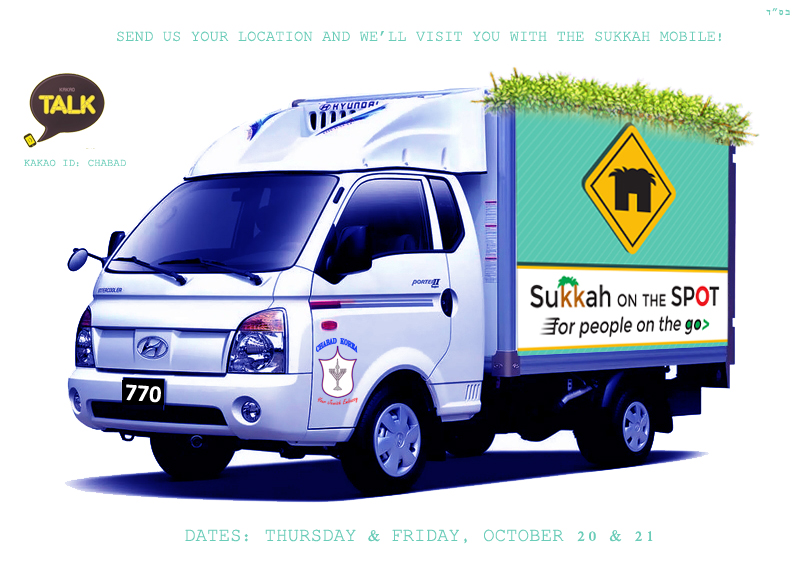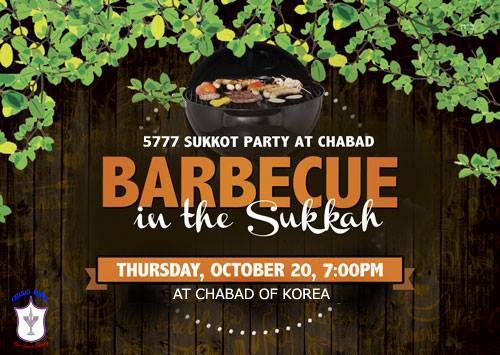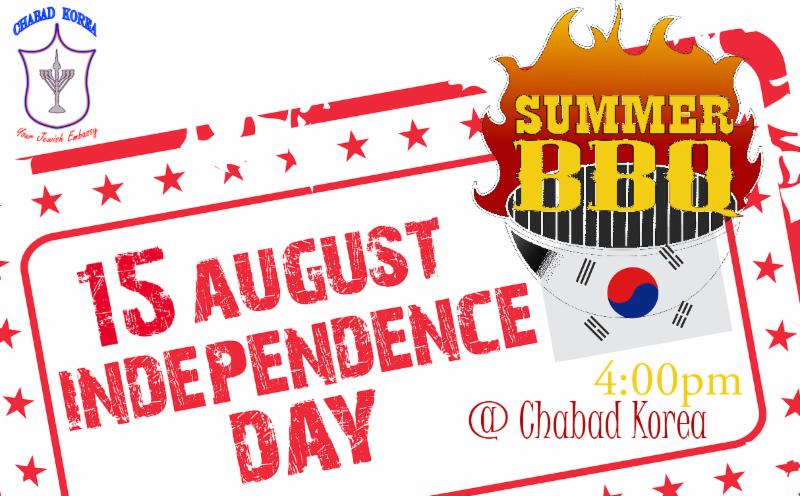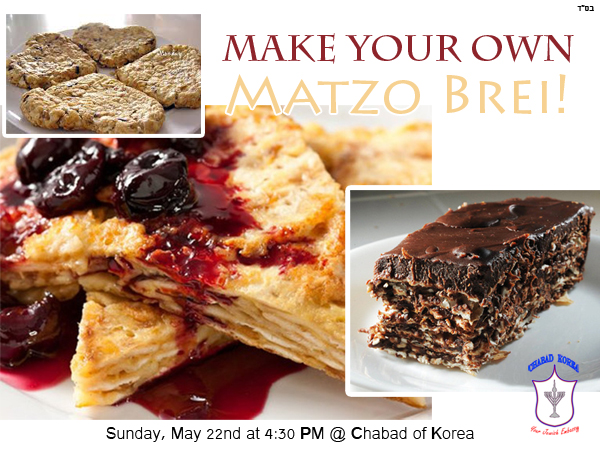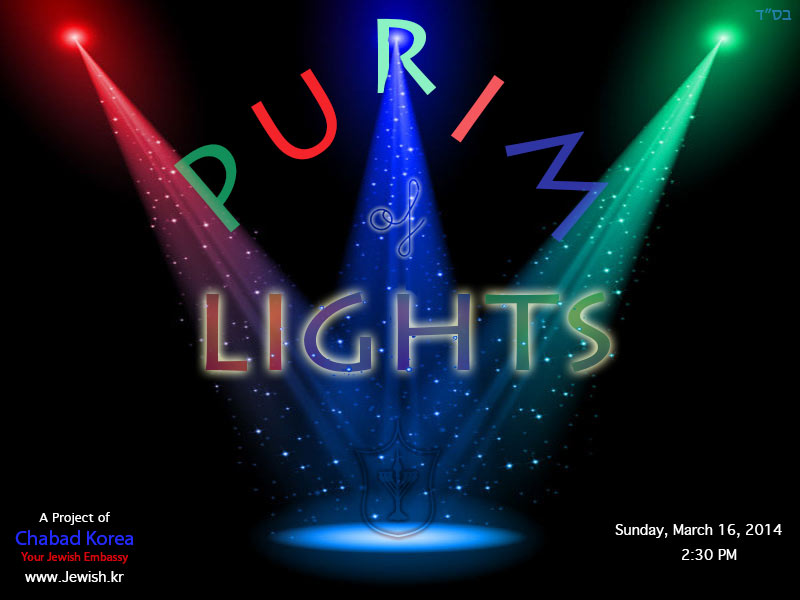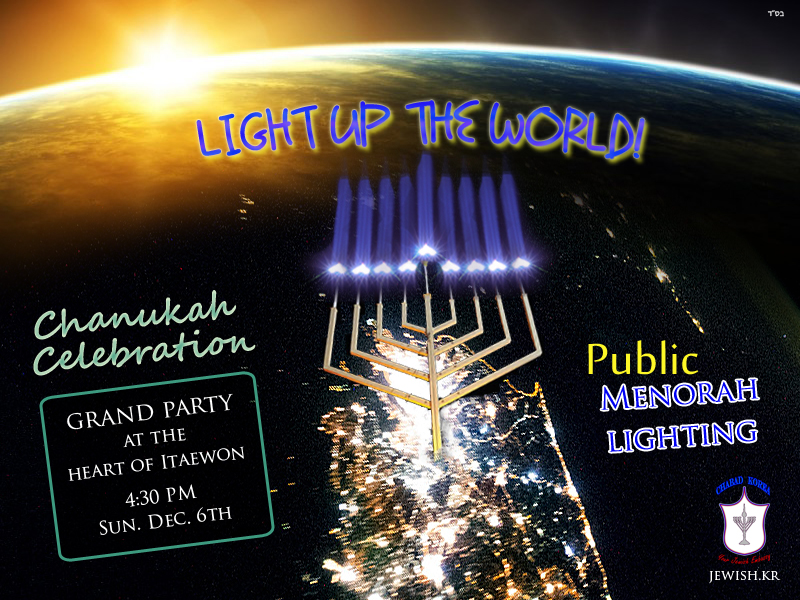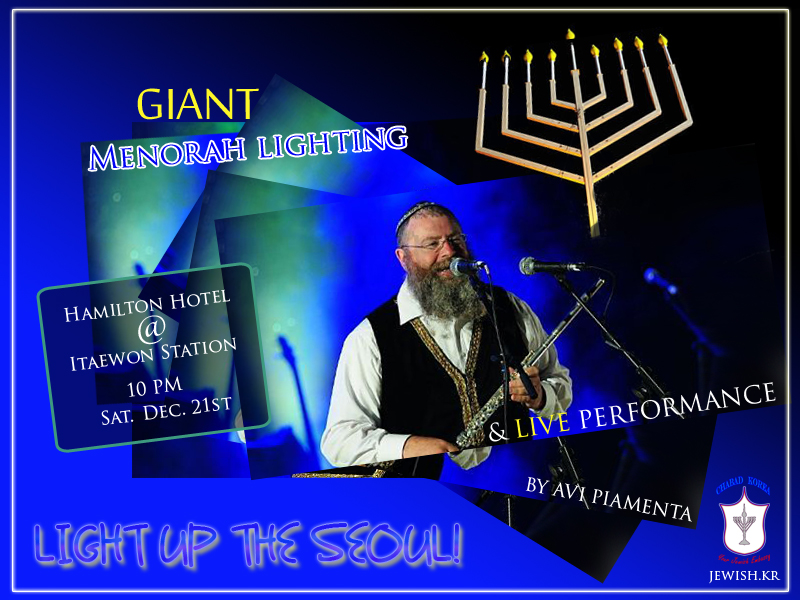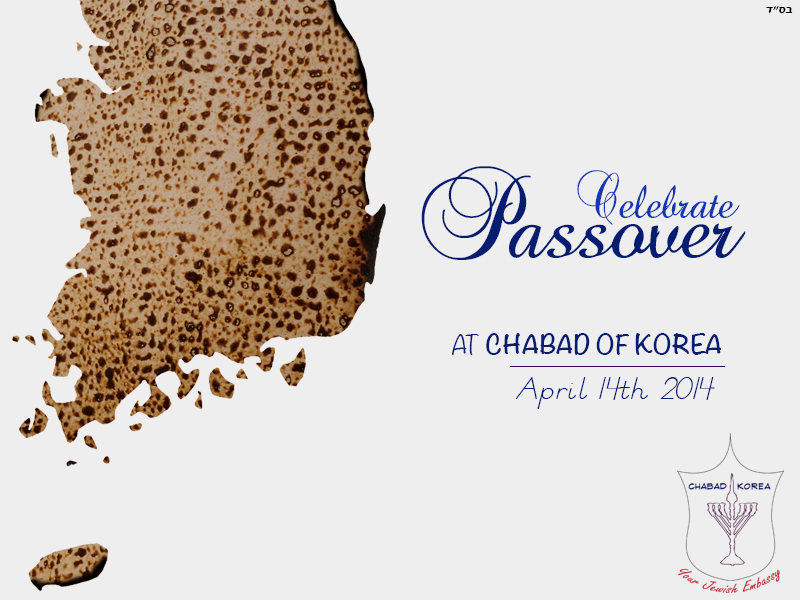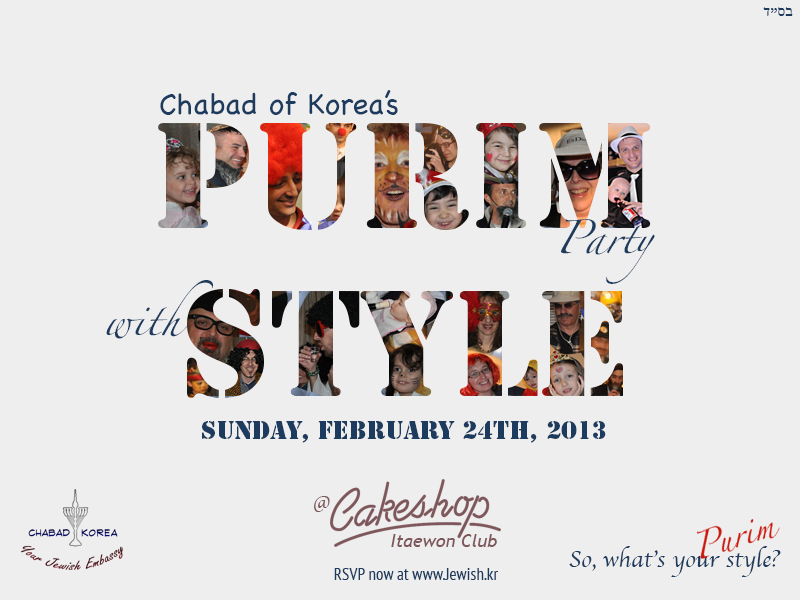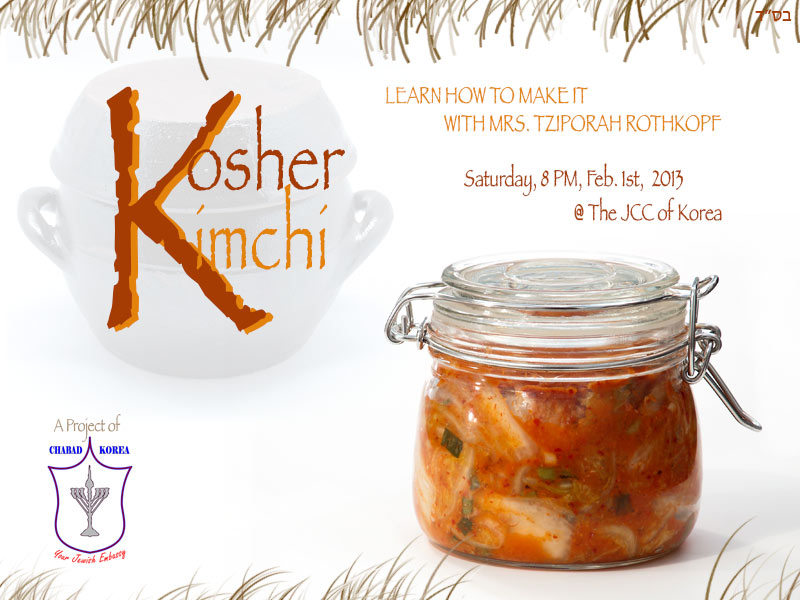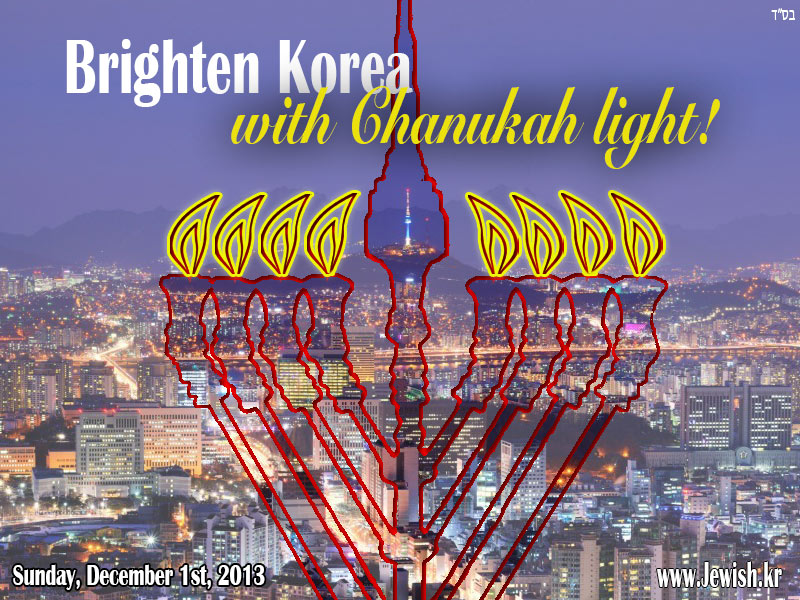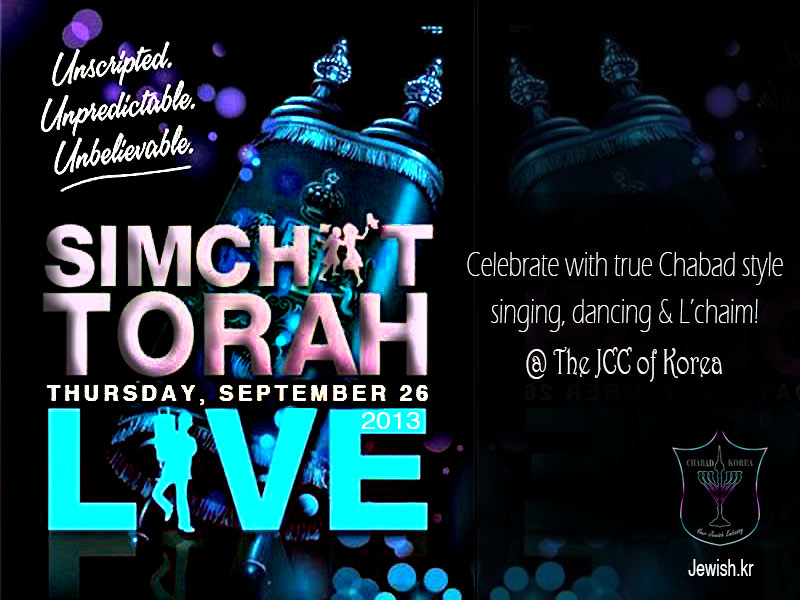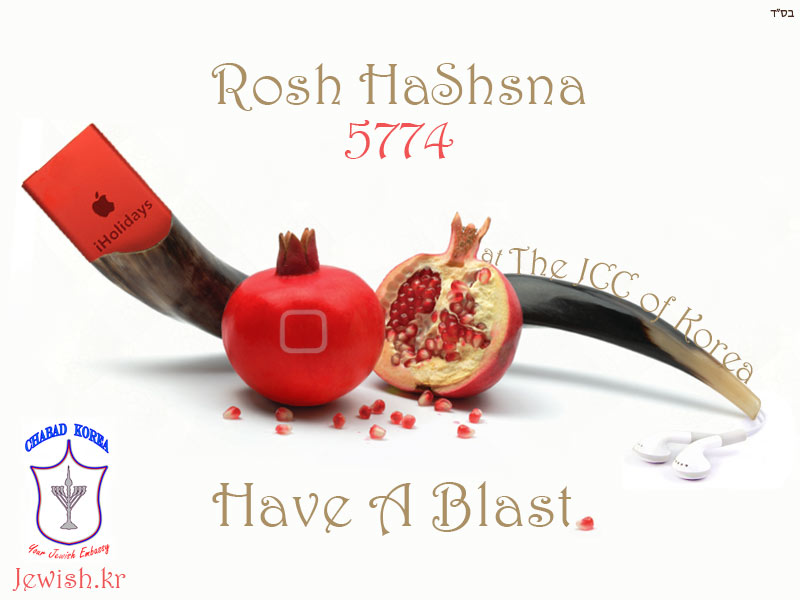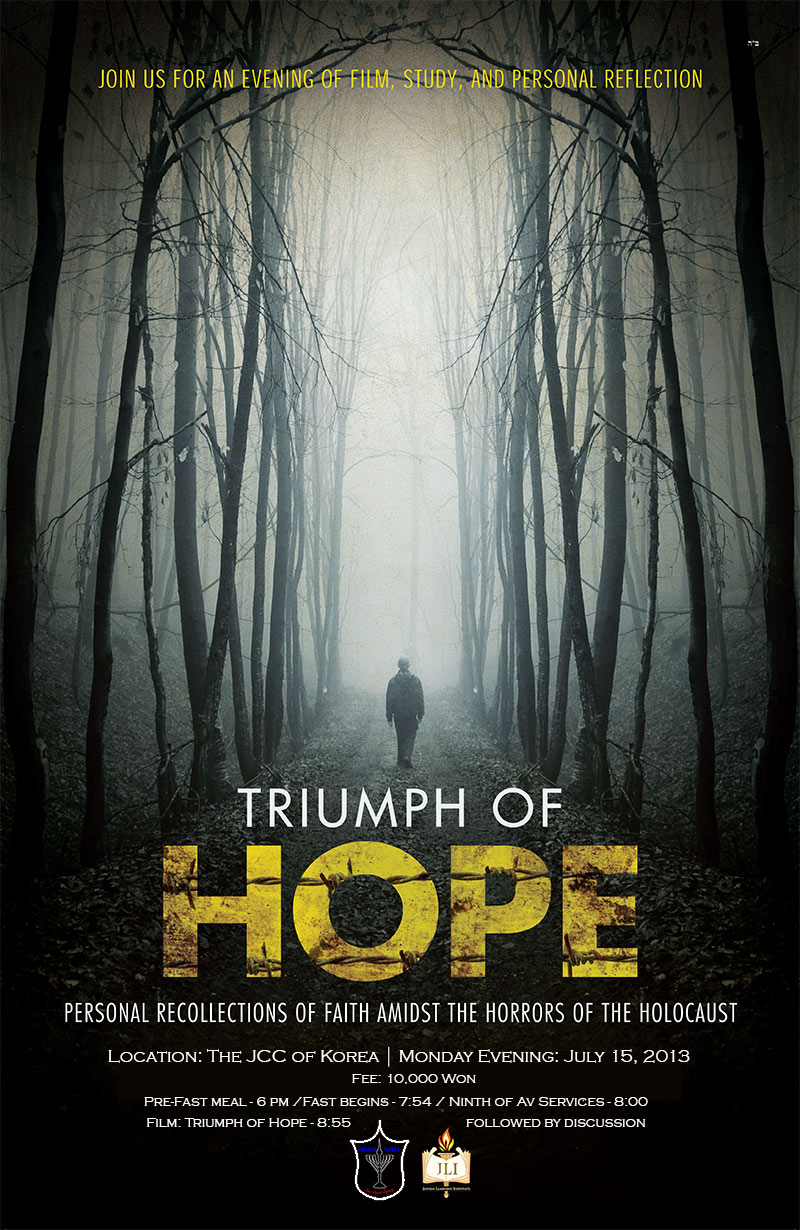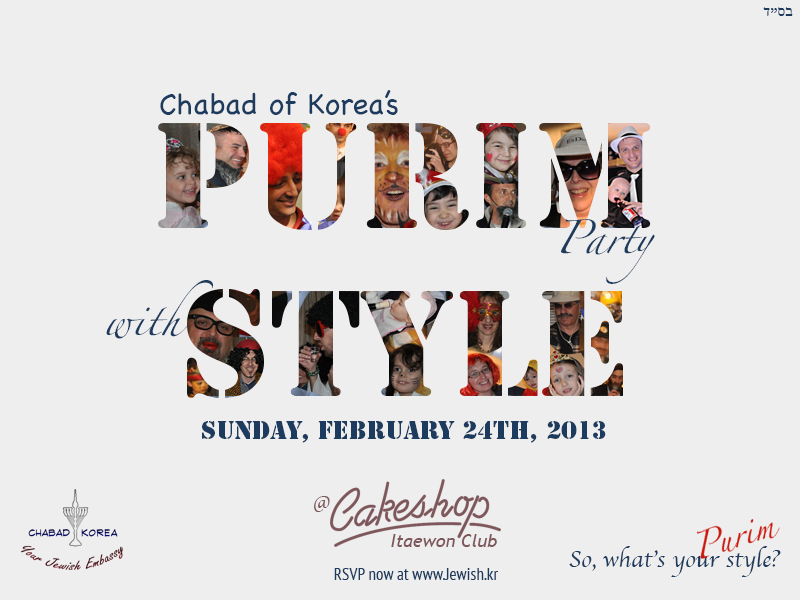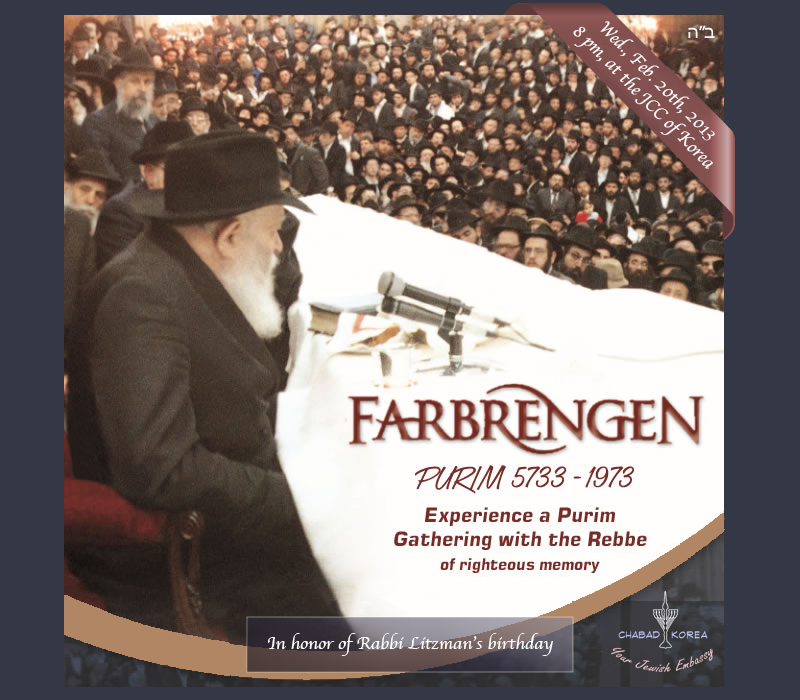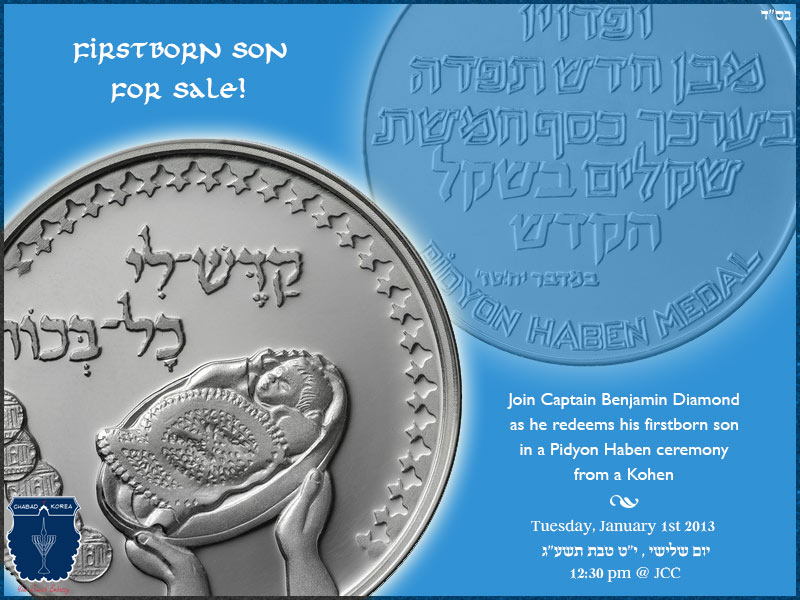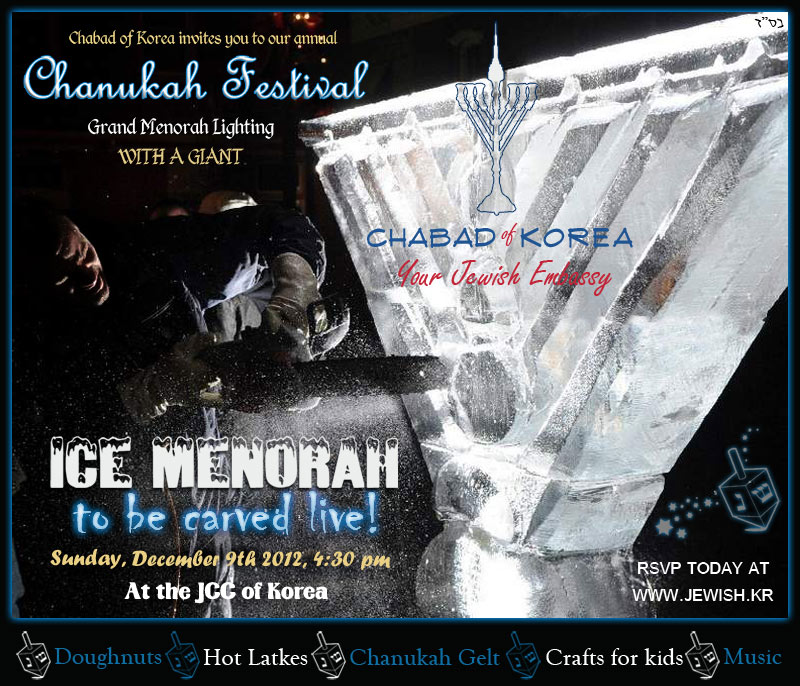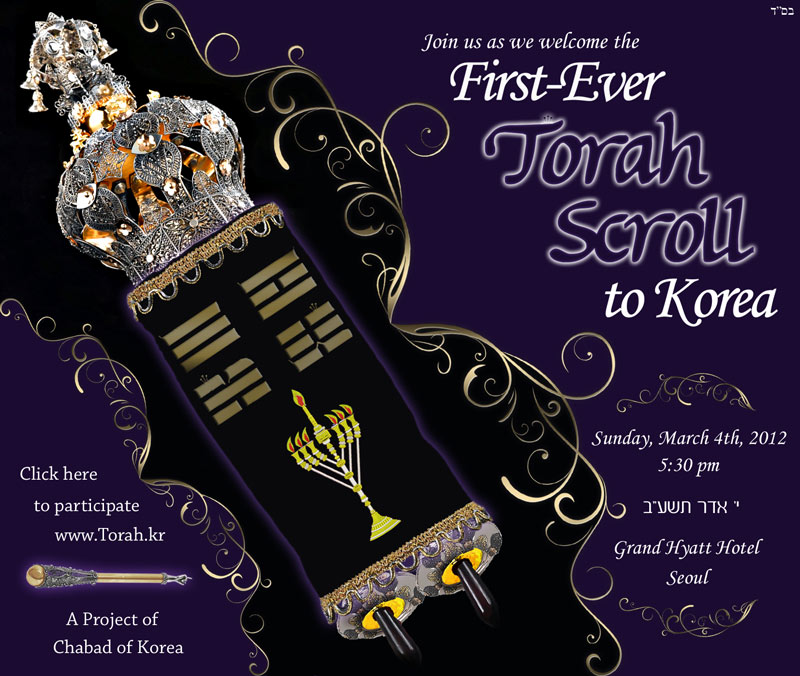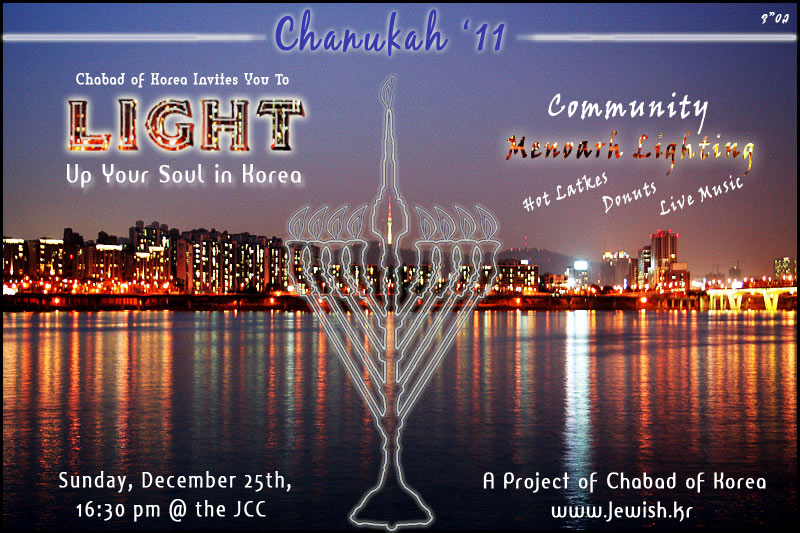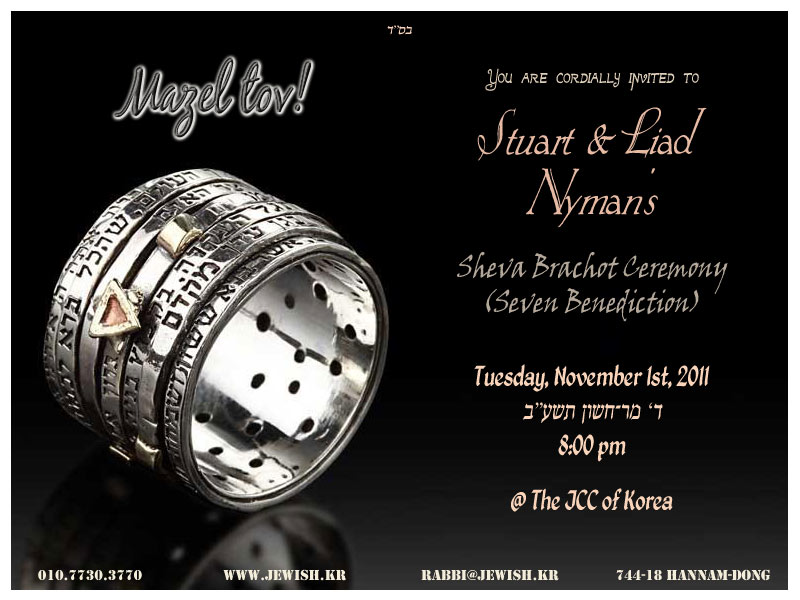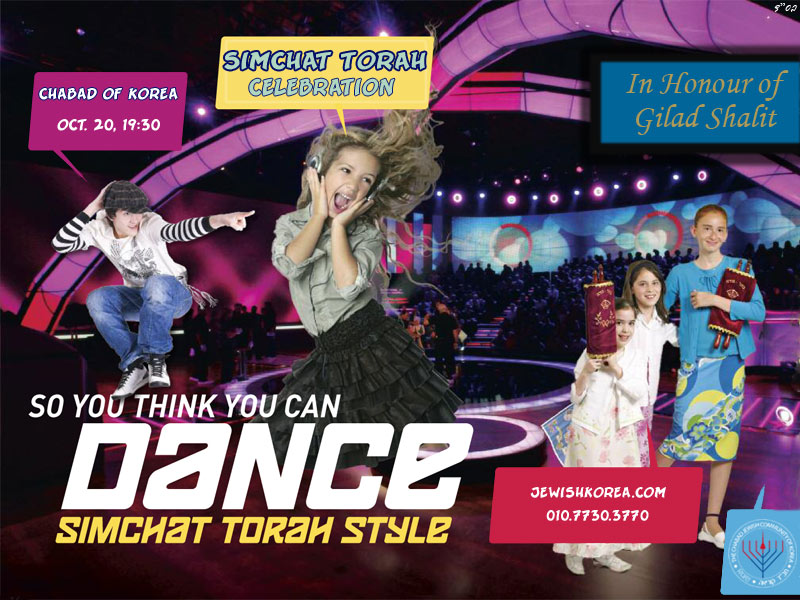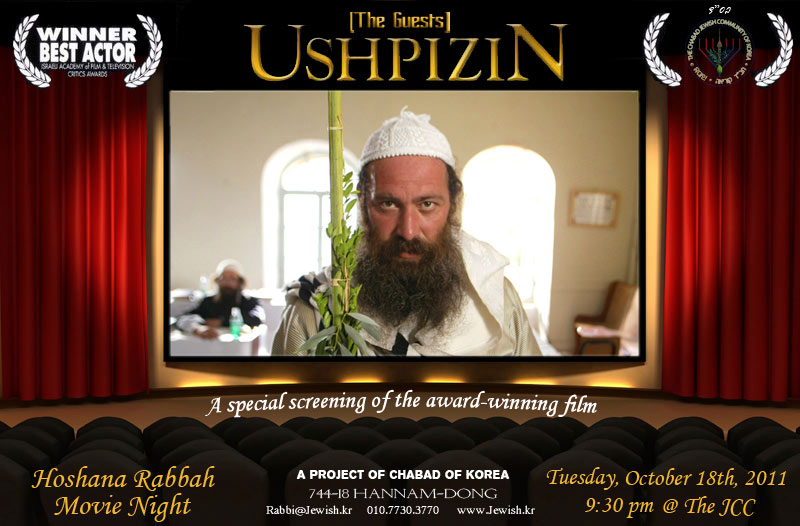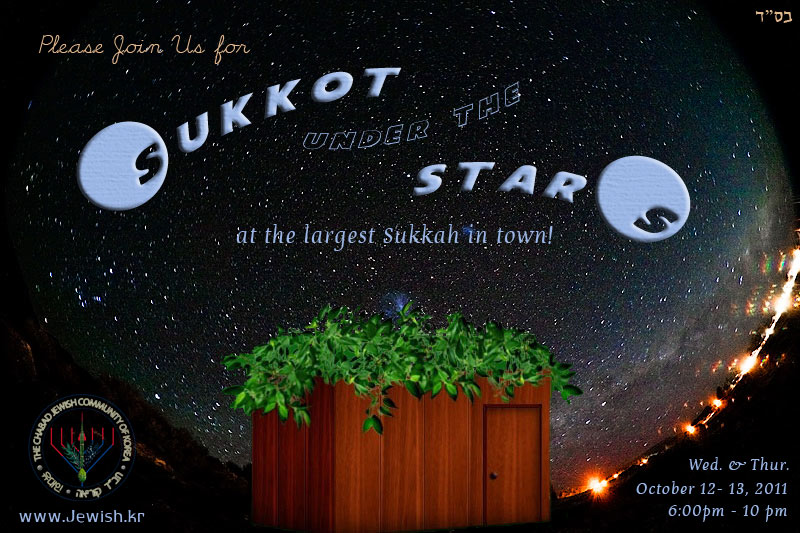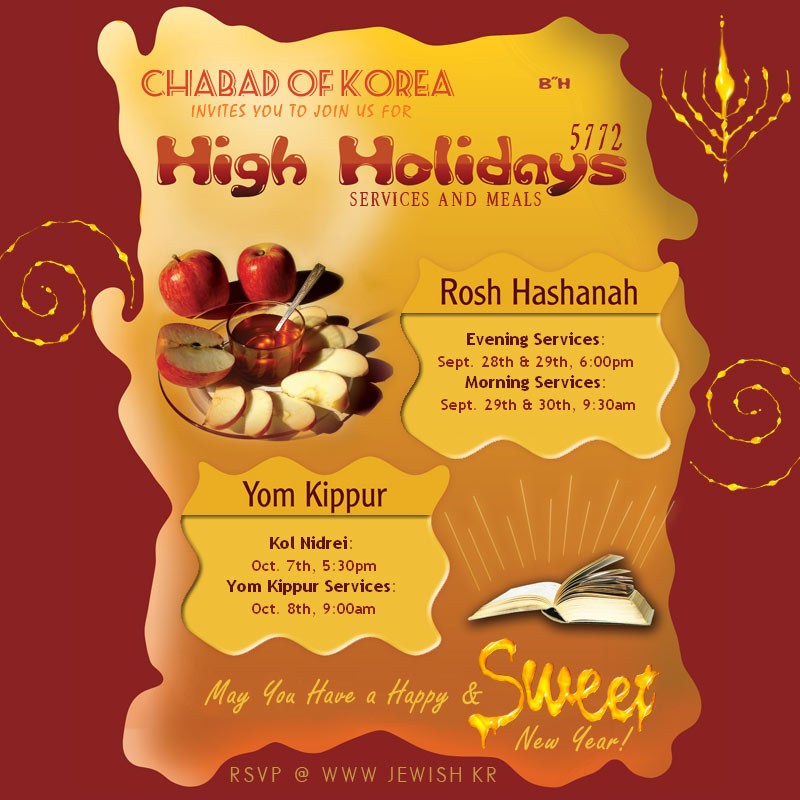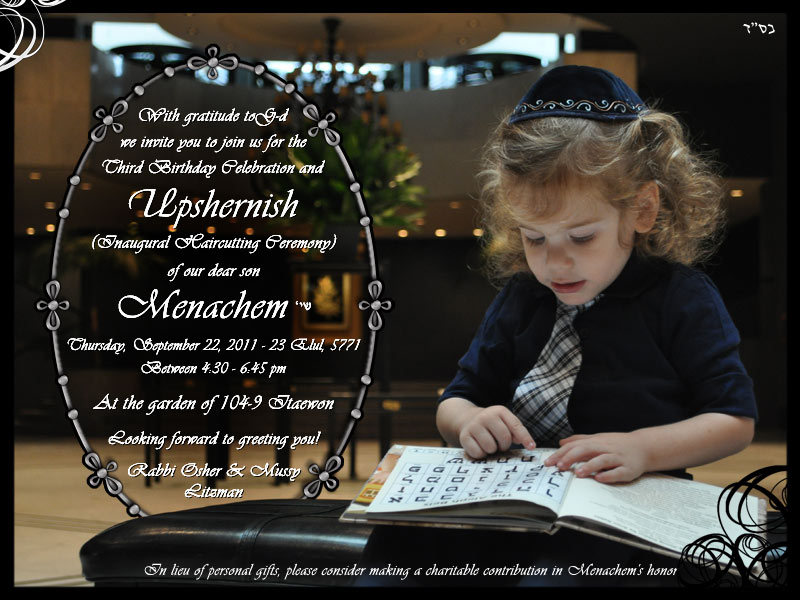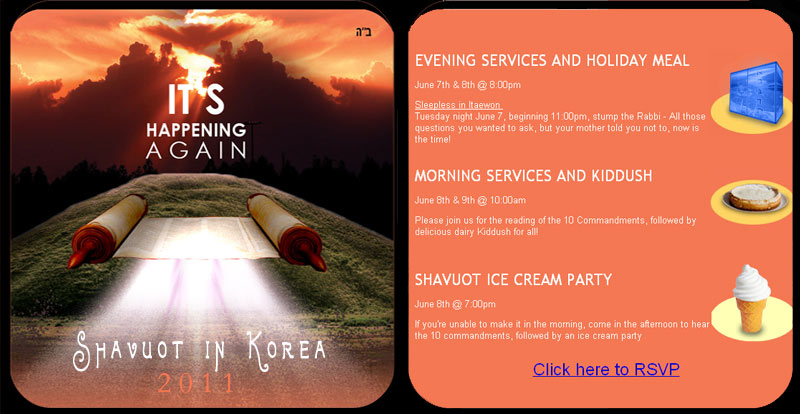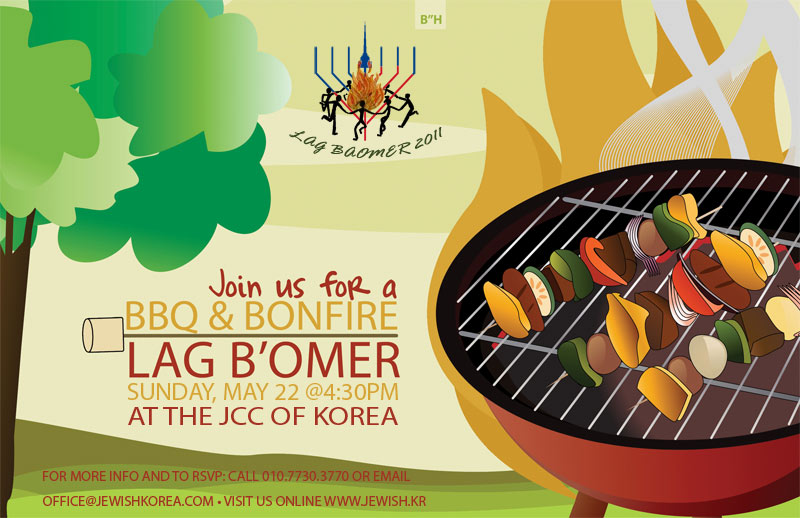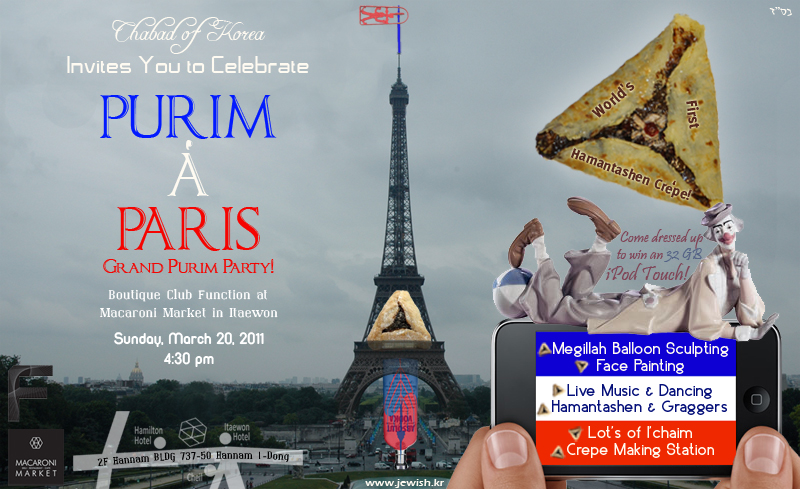 The Tefillin Club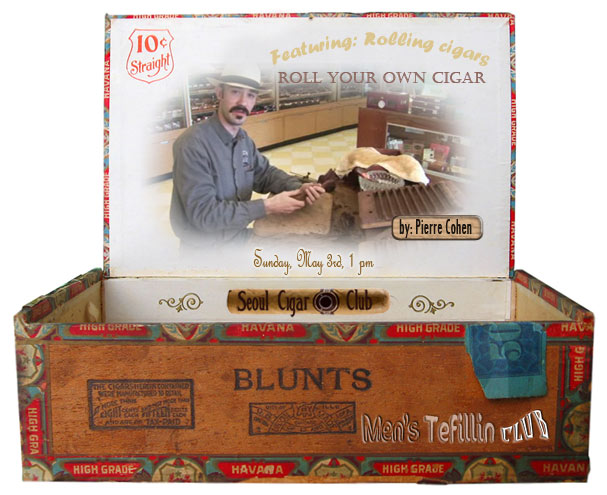 The Teffilin Club is a men's club that combines spirituality, good food and socializing. Men lay Teffilin, recite the Shema and enjoy schmoozing over a fresh baked goods. The Talmud states that there is a strong link between Teffilin and Peace in Israel. Tefillin are available if you don't own a pair.

First Sunday of every month, Starting Sunday January 4th 2009, 1 PM at The Seoul Cigar Club.
Address: Namsong Building, Suite 402 (entrance floor).


Pictures from The Men's Tefillin Club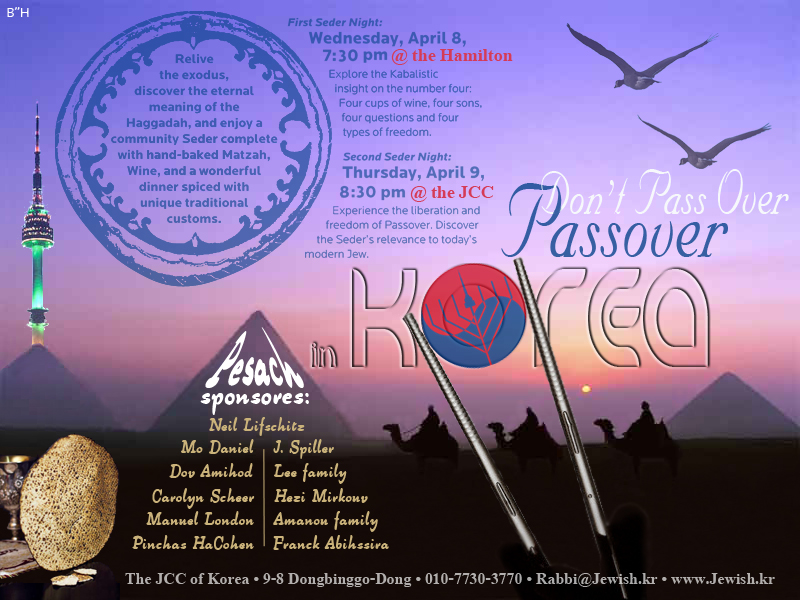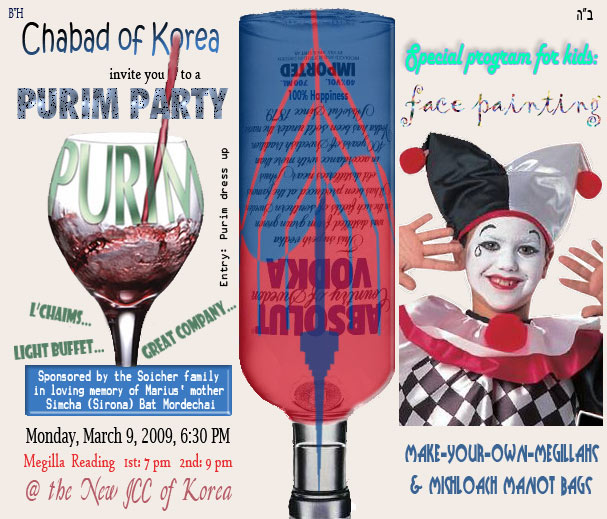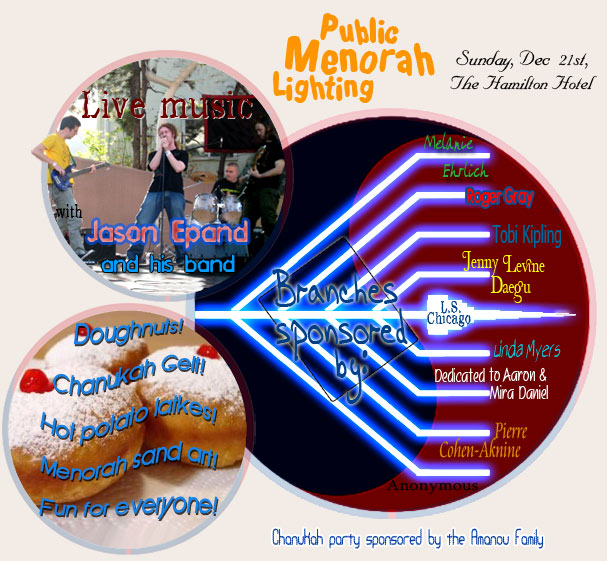 Click here for photo gallery from Chanukah party in Korea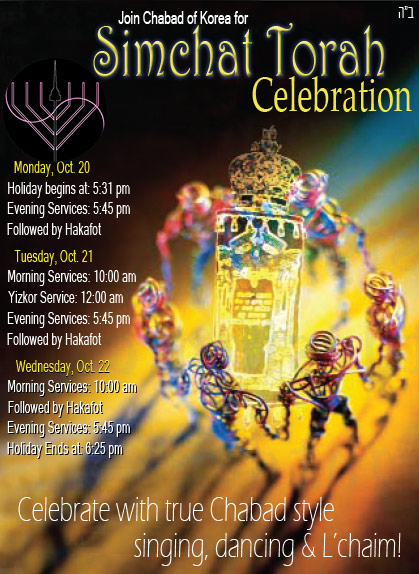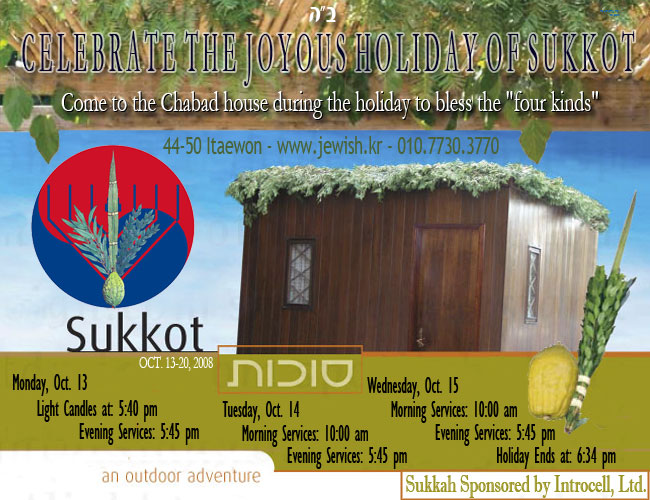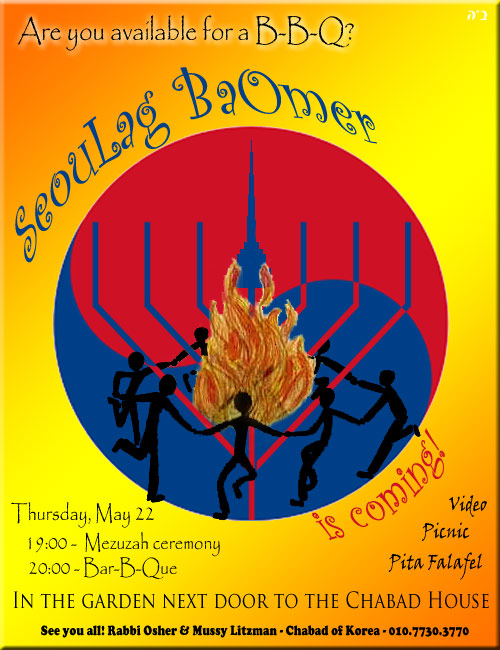 Click here for photo gallery from Lag-Baomer party in Korea